Too Many Hot Chips A Recipe for Stomach Trouble?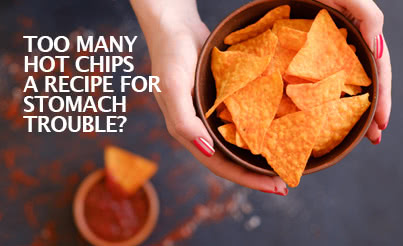 The staff at Le Bonheur Children's Hospital in Memphis, TN, took part this week in an unusual taste test.
Doctors brought in several varieties of spicy snack chips such as Flamin' Hot Cheetos and Takis.
"We had a taste testing with all my residents and students just so they'd know what they taste like because we're seeing it all over the place," says Cary Cavender, MD, a pediatric gastroenterologist at the hospital.