Beautiful Beginnings for Newborns & Their Families
Our Mission
Our mission has always been to provide high-quality, low-cost, sensitive care for the Grand Lake Region. In the Birthing Center at Joint Township District Memorial Hospital, we know there is nothing more special or memorable than the birth of a baby. Our professional, caring staff is dedicated to providing quality care in a safe, comfortable birthing environment.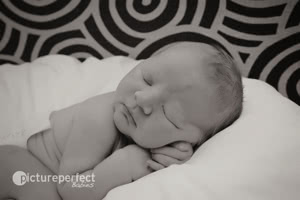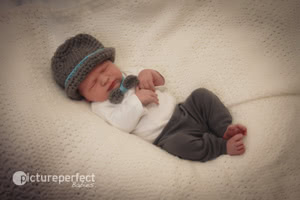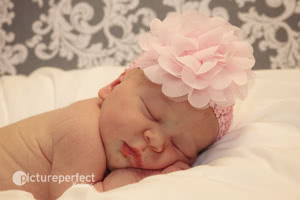 Quality
Whether you prefer to deliver with one of our highly skilled obstetricians or with one of our compassionate, knowledgeable certified nurse midwives, the Birthing Center at Joint Township Hospital allows you the flexibility to customize your birthing plan to meet your individual needs. Our expert, caring nurses trained in the latest labor techniques and comfort measures will support you throughout your labor and delivery experience. In addition, should the need for a c-section arise, an operating room devoted to our patients is located right in the birthing center, with our pediatricians and anesthesia team available 24 hours a day.
Safety
The Birthing Center at Joint Township Hospital utilizes the latest technology to keep you and your baby safe. Our central fetal monitoring system allows delivery providers and nursing staff to continuously monitor how your baby is tolerating labor. After you have welcomed your new little one into this world, you can rest assured that he or she will be kept safe with our Hugs® Infant Security System. In addition, all entrances to the birthing center are locked, with visitors invited in only with mom's permission, and security cameras monitoring all hallways.
Comfort
Ensuring family-centered, quality care in a comfortable environment, our spacious birthing suites provide walk-in showers, rocking chairs, sleeping accommodations for your support person, and plenty of room for the visitors ready to welcome your new baby. Mothers also have the option of using the birthing center's whirlpool tub for comfort during labor. Following delivery, your little one will be able to room in with you and your support person, allowing staff to educate the whole family on new mom and baby care. Our board certified lactation consultant is also available to assist you in your choice to breastfeed your baby.
Support
While we make every effort to prepare you for discharge, we know that questions and concerns come up after you go home. For this reason, the Birthing Center at Joint Township offers postpartum visits, allowing our expert staff to assess you and your little one in the first few days following discharge and answer any questions you may have. Visits with our board certified lactation consultants are also available, offering baby weight checks, breastfeeding observation, and assistance with any breastfeeding needs. To schedule, call the Birthing Center at 419-394-3335 ext 2419.
Education
An important step in feeling safe and comforted is knowing what to expect during your labor, delivery, and postpartum course. The Birthing Center at Joint Township Hospital offers comprehensive childbirth education classes for you and your support person to help you understand what to expect every step of the way. In addition, we offer breastfeeding classes taught by our board certified lactation consultant, to ensure you have the tools to successfully give your baby the best start possible. For more information or to schedule a class, call the birthing center at 394-3335 extension 2419.