Grand Lake Health System
Serving residents of Auglaize, Mercer, Shelby, & Allen Counties.
Grand Lake Health System affiliates are listed below.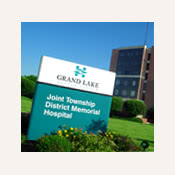 JOINT TOWNSHIP DISTRICT MEMORIAL HOSPITAL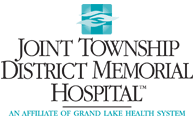 With compassionate care and highly skilled hands, Grand Lake Health System has been providing area residents with the finest quality medical care for over half a century. The anchor facility of Grand Lake Health System — Joint Township District Memorial Hospital — is a full-service comprehensive care facility right here in the community. As a person-first hospital, part of our responsibility is making sure you know that you can feel good about choosing us to take care of you and your family—to inspire your confidence. Recognition for quality and excellence from national ratings organizations sets us apart from other hospitals and healthcare providers in the region and demonstrates our ongoing commitment to your health and well-being. With the expansion of state-of-the-art facilities, development of programs utilizing advanced technologies, and comprehensive services designed to meet your family's evolving medical needs, we're continuing our commitment to the health of the residents of the Grand Lake region.
200 St. Clair Avenue
St. Marys, Ohio 45885-2400
Phone: 419-394-3335
Toll Free: 877-564-6897
Directions
---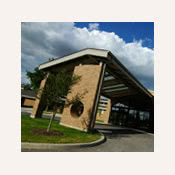 GRAND LAKE FAMILY PRACTICE AND PEDIATRICS AT CELINA MEDICAL CENTER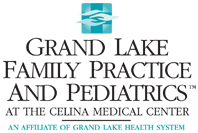 Grand Lake Family Practice and Pediatrics at Celina Medical Center is the largest family practice in the Grand Lake Region. The family-focused, experienced staff includes two doctors and one certified nurse practitioner. As part of Grand Lake Health System's commitment to providing you with the very best healthcare, we now have more staff, expanded hours, including some evening hours, and better services – provided by doctors you have known for 20 years.
801 Pro Drive
Celina, Ohio 45822
Phone: 419-586-6489
Directions
---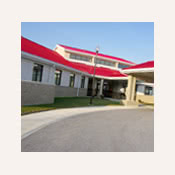 WAPAKONETA PRIMARY CARE AT THE WAPAKONETA MEDICAL CENTER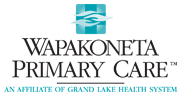 Wapakoneta Primary Care, a long-time quality healthcare provider for Wapakoneta and the surrounding area, has relocated and expanded its healthcare services. Dr. V.K. Chalasani and his team are excited to bring more space, updated technology, expanded hours and added services to the patients of the region. Wapakoneta Primary Care is a full-service family practice serving patients in the Wapakoneta area. And we are accepting new patients! Wapakoneta Primary Care is located in the Wapakoneta Medical Center at 812 Redskin Trail. The center also features blood draw services.
812 Redskin Trail
Wapakoneta, Ohio 45895
Phone: 419-738-4445
Directions
---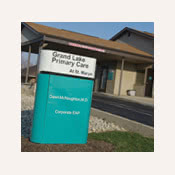 GRAND LAKE PRIMARY CARE AT ST. MARYS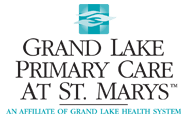 Here at Grand Lake Primary Care at St. Marys we have two experienced physicians: Dr. Dawn McNaughton and Dr. Michael Josey and two nurse practitioners: Nicole A. Link, APRN-CNP and Ashley M. Meyer, APRN-CNP. Our practice sees a wide range of patients, treating everything from routine healthcare to advanced comprehensive services. Our staff is highly qualified, energetic and compassionate while serving your Internal Medicine and Family Medicine health needs.
1040 Hager Street
St. Marys, Ohio 45885
Phone: 419-394-9959
Directions
---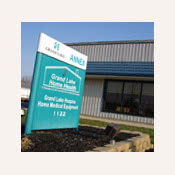 GRAND LAKE HOME HEALTH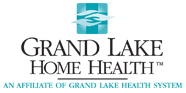 Grand Lake Home Health is the most caring and comprehensive service of its kind in four counties. Since 1987 we've treated patients and helped people of all ages recover in their own homes throughout Allen, Auglaize, Mercer and Shelby Counties. The thousands of patients we have served validate our services because they know they are cared for – emotionally, spiritually, as well as physically.
1122 East Spring Street
St. Marys, Ohio 45885
Phone: 419-394-7434
Toll Free: 800-543-5115
Directions
---
GRAND LAKE OCCUPATIONAL MEDICINE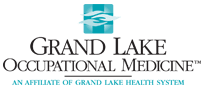 Grand Lake Occupational Medicine features Dr. Juan V. Torres on staff as our Medical Director. Dr. Torres completed his residency in general preventive medicine and public health at Walter Reed Institute of Research in Washington, D.C., and has a Graduate Degree in Public Health from John Hopkins School of Hygiene and Public Health in Baltimore, Maryland. We are known for comprehensive care ranging from clinic services, on-site services to rehabilitative and physical medicine. And with the strength of Joint Township District Memorial Hospital behind Occupational Medicine, we offer 24 hour access through our award winning ER.
200 St. Clair Street
St. Marys, Ohio 45885-2400
Toll Free: 419-394-3387, Ext. 2177
Directions
---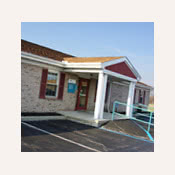 GRAND LAKE OB/GYN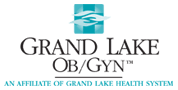 At Grand Lake OB/GYN™, we understand how important it is to keep you healthy. That's why we've brought together the region's finest resources to care for women of all ages. From our highly skilled medical professionals to our comprehensive services to our uncompromising standards, we are second-to-none in serving the needs of women in our region. And as part of Grand Lake Health System we're located right here in your community. So we're convenient and accessible.
1067 Hager Street
St. Marys, Ohio 45885-2494
Phone: 419-738-4445
Directions
801 Pro Drive, Suite D3
Celina, Ohio 45822
Phone: 419-584-1981
Directions
4 Eagle Drive
Minster, Ohio 45865
---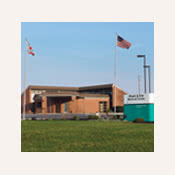 MIAMI & ERIE FAMILY PRACTICE
Dr. Shelden Wical is a family practitioner who brings 12 years of previous experience to Miami & Erie Family Practice. He received his medical doctorate from Lake Erie College of Osteopathic Medicine in Erie, PA. His residency was conducted at the Doctors Hospital in Columbus, Ohio. His special interest is geriatric and sports medicine.
04463 State Route 66
Minister, Ohio 45865
Phone: 419-628-3821
Directions
---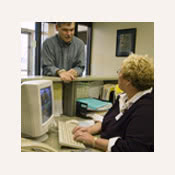 GRAND LAKE HOSPICE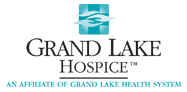 1122 East Spring Street
St. Marys, Ohio 45885
Phone: 419-394-7434
Toll Free: 1-800-543-5115
After Hours: 419-394-3335
Directions
---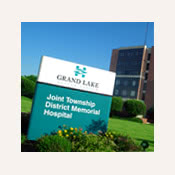 URGENT CARE AT JTDMH
200 St. Clair Avenue
St. Marys, Ohio 45885
Phone: 419-394-3335
Directions
---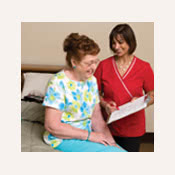 GRAND LAKE SLEEP CENTER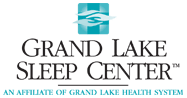 975 Hager Street
St. Marys, Ohio 45885
Phone: 419-394-9627
Directions
---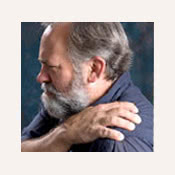 NEW DAY PAIN MANAGEMENT CENTER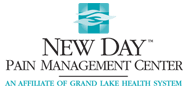 1165 S. Knoxville Avenue
Suite 105
St. Marys, Ohio 45885
Phone: 419-394-9520

---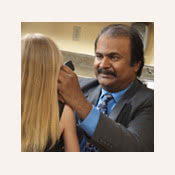 VANAN ENT & SINUS CENTER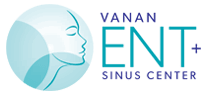 801 Pro Drive, Suite D4
Celina, Ohio 45822
Phone: 419-586-6480
Directions
---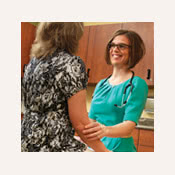 GRAND LAKE NEUROLOGICAL CENTER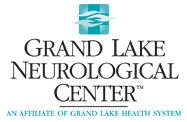 200 St. Clair Avenue
St. Marys, Ohio 45885
Phone: 419-394-9522
Directions