Just a Little Weightlifting Can Help Your Heart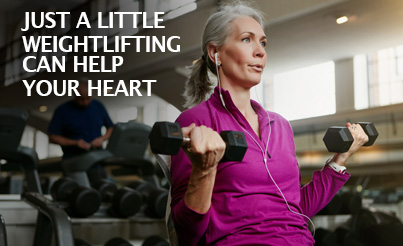 By Maureen Salamon
An hour or less of weightlifting each week might significantly cut your risk of heart attack or stroke, new research suggests.
Evaluating nearly 12,600 adults over more than a decade, scientists found that small amounts of resistance exercise weekly were linked to between 40 percent and 70 percent fewer cardiovascular events.
But doing more weightlifting didn't reduce these risks further.