Hearing Aids May Help Keep Seniors Out of the ER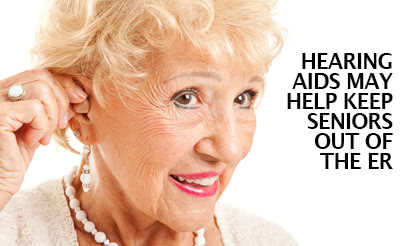 By Robert Preidt
Hearing aids may mean fewer visits to the hospital for seniors, a new study suggests.
Researchers examined data from more than 1,300 adults aged 65 to 85 with severe hearing loss, and found that only 45 percent of them used a hearing aid.
Those who did use a hearing aid were less likely to have gone to an emergency room or spent time in the hospital within the past year. The study found the difference was about 2 percentage points. While that's not a major difference, it's large enough to be significant, according to the University of Michigan researchers.