Does Marriage Help Preserve Your Brain?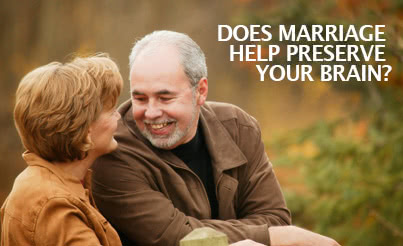 By Randy Dotinga
Tie the knot, save the brain?
A new research review suggests there's something about marriage -- or people who get and stay married -- that significantly lowers the risk of mental decline in old age.
"We were surprised by the strength of our findings," said review lead author Dr. Andrew Sommerlad, a psychiatrist in England.
The new analysis found that lifelong single people have a 42 percent higher likelihood of developing dementia than married people. Widowed people also have a higher rate of dementia, but divorced people don't.