Could Diet Sodas Raise Older Women's Stroke Risk?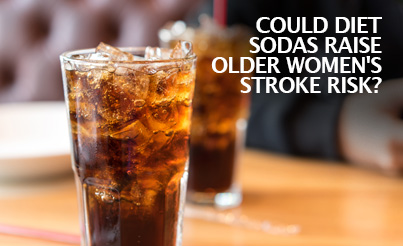 By Alan Mozes
Older women, beware: New research warns that drinking a lot of diet sodas or artificially sweetened fruit juices may increase your risk for stroke.
In a study that tracked nearly 82,000 postmenopausal women, those who drank two or more diet drinks per day saw their overall stroke risk rise by 23 percent, compared with those who consumed diet drinks less than once a week.