A Place Called Home - Joint Township Hospital opens on May 5, 1953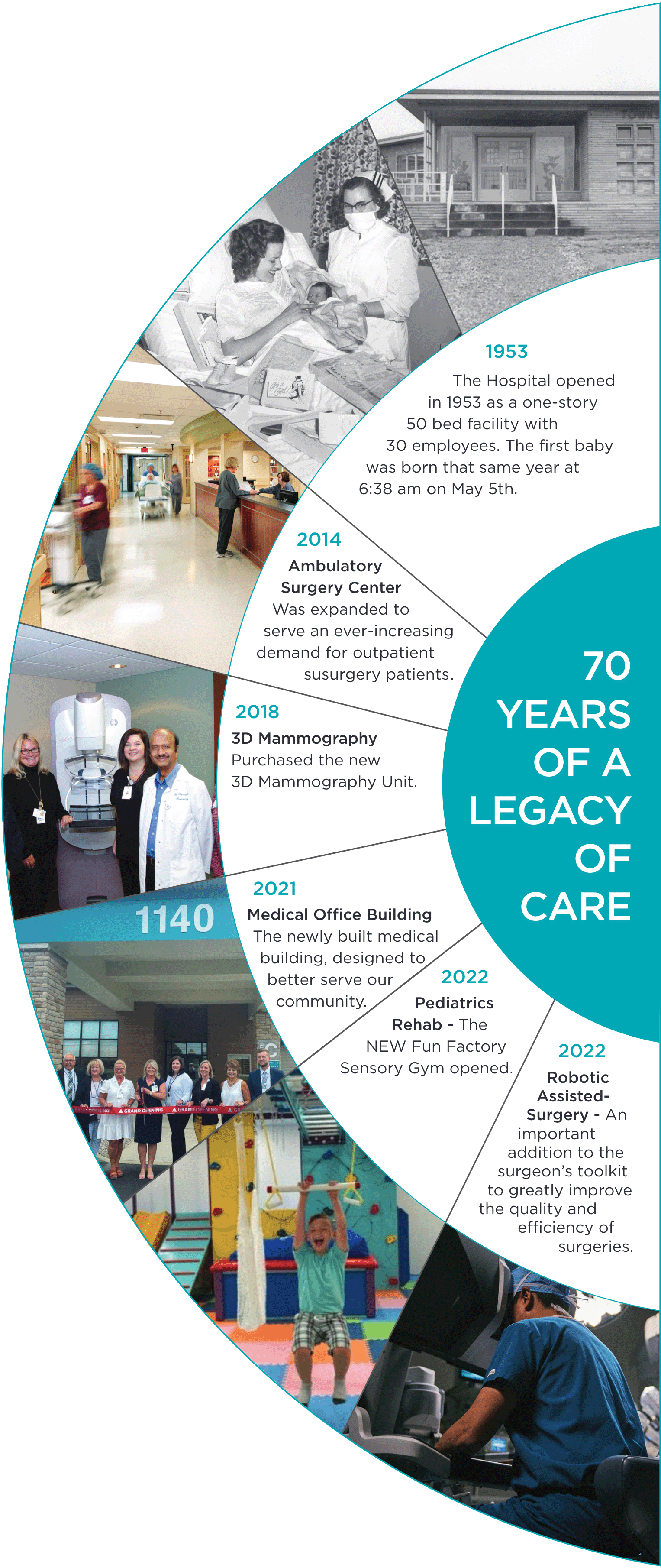 "THAT A HOSPITAL BE ERECTED AS A MEMORIAL TO THE WORLD WAR II MEN AND WOMEN" H.E. KRAUS, 1944
The doors to Joint Township District Memorial Hospital opened 70 years ago. The Hospital opened in 1953 as a one-story 50 bed facility with 30 employees ready to serve the community.
A major expansion in 1959 opened an additional 25 bed wing. Laboratory, and x-ray facilities were added in 1962. In 1974, a $2.5 million expansion was completed which increased our facility from a 75-bed hospital to a 119-bed hospital. 1979 saw the addition of a new dietary area and in 1983, a major expansion was completed with the addition of three new floors to the tower.
We have seen many changes over our 70-year period. We sincerely appreciate the great support from our community over these many years. We thank all of our past and present employees, the medical staff, and our volunteers for their dedication to providing the best care possible for the community.
ASU Renovation:
We expanded the Ambulatory Surgery Center to better serve an ever-increasing demand for outpatient surgery patients in a state- of-the-art center. The area includes 14 more patient rooms where patients are prepped for surgery and return to the same room for recovery, two endoscopy suites, and a comfortable waiting room environment for families who accompany their loved ones for surgery.
3-D Mammography:
In 2018, we purchased the new 3D Mammography Unit. With 3D Mammography Tomosynthesis, image "slices" of a breast can be analyzed one by one. This new technology provides an earlier breast cancer detection and reduces the number of false positive results requiring further testing. We were the first in our area to provide Contrast Enhanced Mammography.
MOB:
In 2021, the newly built medical building, designed to better serve our community with convenient access to healthcare opened. This new facility became the new home for Grand Lake Primary Care at St. Marys, Grand Lake OB/GYN, Auglaize & Mercer General Surgery and an Outpatient Laboratory Services site.
Pediatrics Rehab:
In 2022, the NEW Fun Factory Sensory Gym opened. This provides individualized therapy equipment for children with special rehabilitation needs in our surrounding communities. The sensory gym area is specific to pediatrics to provide optimal treatments to achieve the needed sensory input that facilitates self-regulation, improves attention and behavior, builds fine and gross motor strength, and promotes communication skills.
---
OUR SERVICES
Growing to meet the needs of the community. Grand Lake Health System is proud to serve the Grand Lake Region providing the best care:
Family Medicine
OB/GYN
Pediatrics
Foot & Ankle Center
Home Health & Hospice
Pain & Sleep Centers
Vanan ENT & Sinus Center
Geriatric Psych Unit
Emergency and Urgent Care Services
Patient Transportation
Cardiac Rehab Services
On-Site Lab Services
Medical Imaging/MRI/Ultrasound
General Surgery
Heartburn Center

Orthopedics Care
Occupational Health
Neurology
Pediatric Therapy – Sensory Gym
Physical Therapy (PT/OT)
Speech Therapy
Wound Care
Nutritional Counseling
Diabetes Counseling
Case Management
Birthing Center
IRU/TCU
Community Health & Outreach
Employer Outreach
DA VINCI ROBOTIC- ASSISTED SURGERY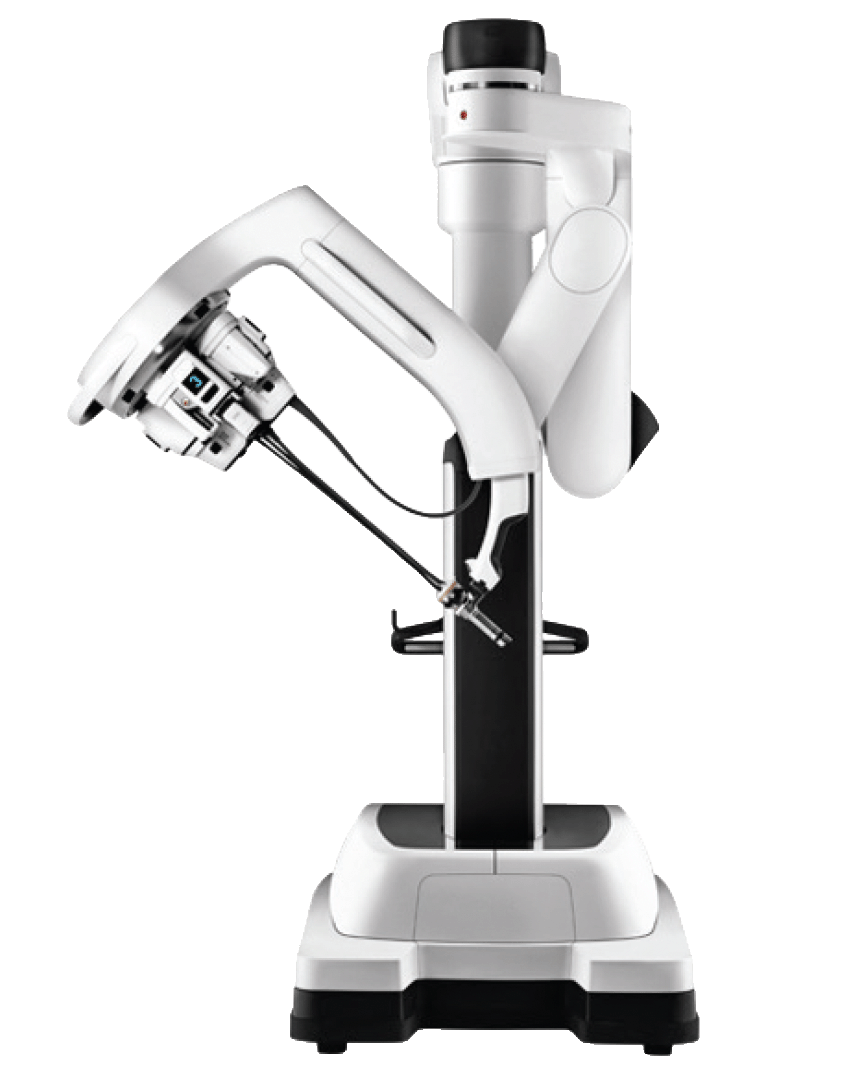 Grand Lake Health System is excited to be adding this robotic-assisted surgery technology that will greatly enhance our surgeons' capabilities with many improved benefits to our patients.
The Da Vinci Xi brings a truly minimally invasive approach and gets the patient back to their normal routine as quickly as possible, with less pain, decrease in scarring, and less risk of infection.
Our award-winning hospital's doctors and staff, look forward to continuing to provide a high quality of effective care to our community.