Workplace Bullies Can Threaten the Heart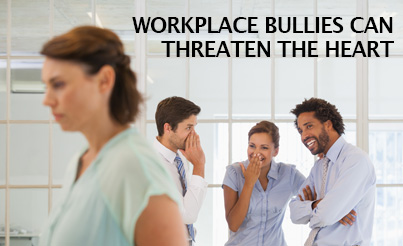 By Robert Preidt
If you're bullied by a bad boss or co-worker, your heart may pay the price, new research shows.
Victims of on-the-job bullying or violence faced a higher risk of heart disease and stroke, the researchers found.
The new study of more than 79,000 European workers couldn't prove cause and effect. But if there is a causal link, eliminating workplace bullying "would mean we could avoid 5 percent of all cardiovascular cases," theorized study leader Tianwei Xu. She's a doctoral student at the University of Copenhagen in Denmark.