Grind Your Teeth at Night? Botox Might Help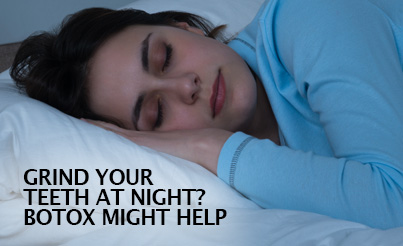 By Steven Reinberg
If you're one of the millions of people who grind and clench their teeth during sleep, an injection of Botox might be the answer, a small study suggests.
The condition, called bruxism, can lead to pain, headaches, jaw problems and damaged teeth. However, the researchers reported that shots of Botox into the chewing muscles in the cheek can block the signals that tell these muscles to contract, relieving the grinding and clenching.
"Nighttime and daytime bruxism is a very common condition that can cause headaches, temporomandibular joint (TMJ) syndrome and dental problems that can lead to disability and adversely impact quality of life," said the study's senior researcher, Dr. Joseph Jankovic. He's a professor of neurology at the Baylor College of Medicine in Houston.