Eating Nuts Linked to Lower Odds of Having AFib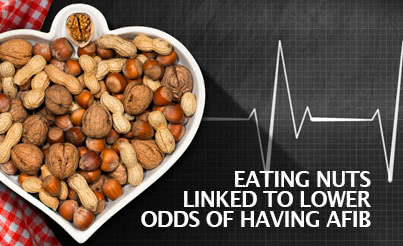 By Sue Hughes
Eating nuts several times a week may help cut the risk for atrial fibrillation and possibly heart failure, a new study suggests.
In a large study, Swedish researchers found that eating nuts three or more times a week was associated with an 18% lower chance of having AFib. It also helped cut the odds of heart failure.
"Even a small increase in nut consumption may have large potential to lead to a reduction in incidence of atrial fibrillation and heart failure in this population," the study said.