Eat Fish Twice a Week to Ward Off Heart Disease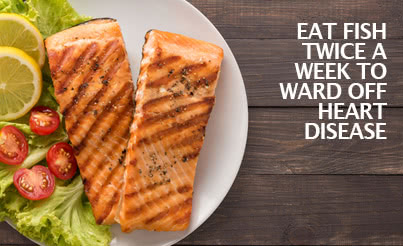 By Amy Norton
There is more reason than ever for people to make fish a bigger part of their diets, according to the American Heart Association.
The heart group has long recommended that people eat fish -- preferably fatty varieties -- once or twice a week. Now it is reaffirming that advice based on additional evidence that fish helps ward off heart disease.
Specifically, adults should strive for two 3.5-ounce servings of fish each week, the American Heart Association (AHA) said. The best choices are oily fish with large doses of omega-3 fatty acids. The options include salmon, albacore tuna, mackerel, lake trout, herring and sardines.