Biliary Drainage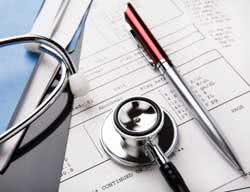 A biliary drainage is a procedure where the Radiologist (x-ray doctor) will place a tube into the liver duct to help drain bile. When the duct is narrowed or blocked, bile will back up causing your skin to turn yellow (jaundice), dark urine, light stools, nausea, poor appetite, and sometimes itching. The biliary drain (PTC) will relieve these symptoms by draining bile from the liver.
The Procedure:
The Radiologist (x-ray doctor) will insert a needle into one of the biliary ducts. Contrast (x-ray dye) will be injected to confirm placement, and images will be taken. A biliary drainage catheter will be placed, and sutured to the skin.
Procedure time: 1-3 hours
Patient Preparation Instructions:
Nothing to eat or drink after midnight.
You may need to have blood work drawn before your procedure. The Medical Imaging Department will call you prior to your exam. Outpatient registration will have a copy of your lab work order, if needed.
Inform the Medical Imaging Department if you are on blood thinners or aspirin. Coumadin, Aspirin or Plavix cannot be taken 3-5 days before your test.
You will be asked to stay for 3 hours of observation after your test.
You will need someone to drive you home.
May take other medications with small sips of water.
After registration you will go to an observation area prior to your exam. You will be asked to change into a gown; a nurse will assess you and will start an IV prior to going to the Medical Imaging Department. You will be taken back to this area for follow-up assessment.
You will be given discharge instructions prior to leaving.
If you have any questions, please call 419-394-3335 ext 3528.
To better assist us with your treatment, we are asking that you bring a list of your current medications and doses. This information is very valuable and will help us to provide you with the best, most timely service possible.