Too Much Salt Might Help Spur A-Fib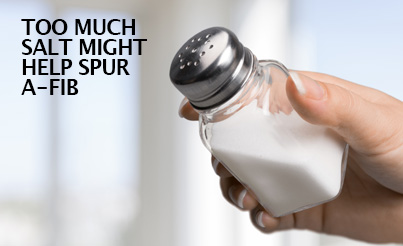 By Robert Preidt
A high-salt diet could raise your risk for a common heart rhythm disorder, new research suggests.
Atrial fibrillation (A-fib) is a quivering or irregular heartbeat that can lead to blood clots or other complications. It affects millions of people worldwide and puts them at higher risk for stroke and, in rare cases, can lead to heart failure.
This study included 716 middle-aged men and women in Finland who were followed for an average of 19 years. During that time, 74 of the participants were diagnosed with atrial fibrillation.
Read More