Take a Vacation, Your Heart Will Thank You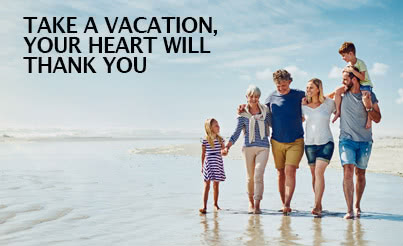 By Alan Mozes
If you've been enjoying a lot of time off this summer, a new analysis has good news: All that vacationing might lengthen your life.
The finding comes from an updated review of data in a 1970s Finnish heart health study that followed roughly 1,200 middle-aged men in their 40s and 50s for almost four decades.
All of the men were believed to face a higher than average risk for heart disease, and half of them were given five years of advice regarding diet, weight, exercise, blood pressure, cholesterol and triglyceride levels. The other half was not offered any special health guidance.