Sleepless Nights Could Pose Heart Risk Dangers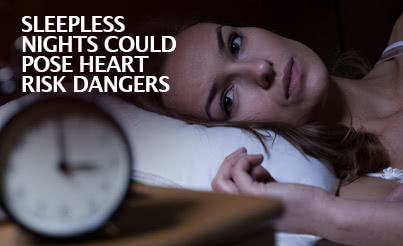 By Steven Reinberg
Getting less than six hours of sleep a night may double the odds of dying from heart disease or stroke for people who already have risk factors for heart disease and diabetes, new research suggests.
Known as metabolic syndrome, this cluster of risk factors can include high blood pressure, high levels of LDL ("bad") cholesterol, high blood sugar, obesity, high levels of blood fats known as triglycerides and low levels of HDL ("good") cholesterol. Someone with at least three of these conditions has metabolic syndrome.
"It is possible that improving sleep in people with metabolic syndrome may lead to a better prognosis, which means not worsening into cardiovascular disease or stroke that could ultimately lead to early death," said study lead researcher Julio Fernandez-Mendoza. He is a sleep psychologist at the Sleep Research and Treatment Center at Penn State's Milton S. Hershey Medical Center.