Seeking Better Sleep Under a Weighted Blanket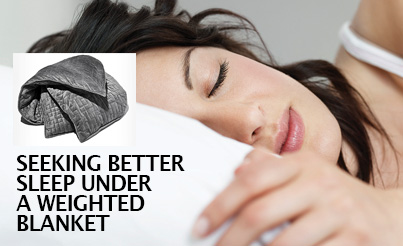 By Kathleen Doheny
Toddlers have long used "blankies" to help them feel secure, dry tears, and fall asleep quickly.
Now, some adults with insomnia, depression, and anxiety are rediscovering that feeling of security -- for a price -- in the form of weighted blankets.
But can a little extra weight really help you sleep better?
Leslie Kosco, 56, an oncology nurse in Indianapolis, thinks so. For the past 3 months, she has snuggled under her light gray, 20-pound weighted blanket. She bought it after reading that it could improve sleep and lower anxiety.