Seeking Better Sleep? Open a Window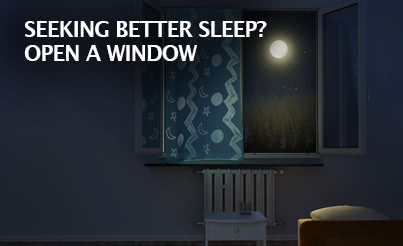 By EJ Mundell
Getting a better night's shut-eye may be as easy as cracking open a bedroom window or door, a small new study suggests.
Dutch researchers used high-tech methods to track the nighttime movements of 17 healthy volunteers over five nights. Some of the participants slept with a bedroom door or window open, allowing for better ventilation in the room, while others did not.
The result: The better-ventilated rooms had lower levels of carbon dioxide in the air (humans breathe out CO2 naturally) and that seemed tied to better sleep, according to a team led by environmental researcher Asit Kumar Mishra, of Eindhoven University of Technology.
"Lower carbon dioxide levels [in the bedroom] implied better sleep depth, sleep efficiency, and lesser number of awakenings," Mishra's team reported Nov. 22 in the journal Indoor Air.