Play It Smart: Stay in School for a Healthier Heart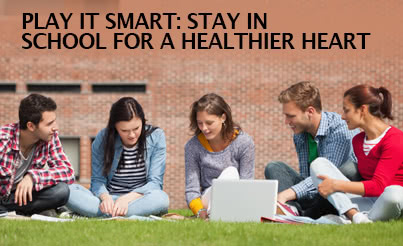 By Mary Elizabeth Dallas
THURSDAY, Aug. 31, 2017 (HealthDay News) -- Higher education has been linked to better jobs, greater pay and, now, even a healthier heart.
People who spend more years in school have a lower risk for heart disease, according to an international team of researchers from the University of Lausanne in Switzerland, University College London, and the University of Oxford in England.
"Increasing the number of years that people spend in the educational system may lower their risk of subsequently developing coronary heart disease by a substantial degree," the researchers wrote.