Pet Allergies? How To Be A Good Guest, or Host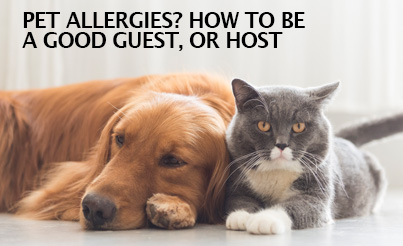 Getting through the holidays can challenge anyone, but Andrea and Paul Schmitt of North Hollywood, CA, have an extra issue. Paul has a severe allergy to cats. Their 9-year-old son has an allergy to dogs.
Andrea's mother invites them to visit for holidays, but she has a beloved Maltese dog. Paul's sister, who lives out of state, also invites them, but she has a golden retriever she loves just as much.