Moving Just 1 Hour a Week May Curb Depression Risk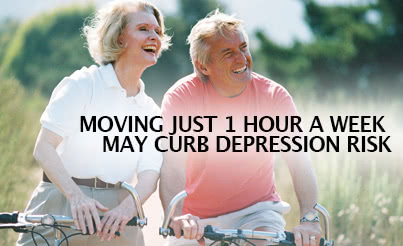 By Alan Mozes
Career couch potatoes, take heart: Just one hour a week of any kind of exercise may lower your long-term risk for depression, new research suggests.
The finding comes from a fresh analysis of a Norwegian survey that tracked exercise habits, along with depression and anxiety risk, among nearly 34,000 adults.
After a closer look at the data, a team of British, Australian and Norwegian analysts determined that people who engage in just an hour of exercise per week -- regardless of intensity level -- face a 44 percent lower risk for developing depression over the course of a decade than those who never exercise at all.