Mediterranean Diet May Cut Stroke Risk for Women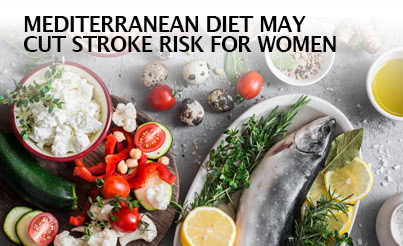 By Steven Reinberg
The Mediterranean diet may do more than help you reach and maintain a healthy weight: New research suggests that women who follow it also lower their stroke risk.
But men did not reap the same benefit from the diet, which concentrates on fish, fruits, nuts, vegetables and beans, and avoids meat and dairy products.
"Simple changes in dietary habits may bring a substantial benefit regarding reducing stroke, which remains one of the leading causes of death and disability worldwide," said lead researcher Dr. Phyo Myint. He is clinical chair of medicine at the University of Aberdeen School of Medicine in Scotland.