Low-Dose Aspirin May Cut Ovarian Cancer Risk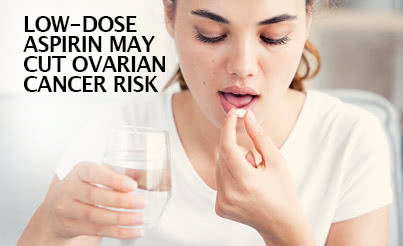 By Robert Preidt
Researchers analyzed data from more than 205,000 American women and found that those who reported recent, regular use of low-dose aspirin (defined as 100 milligrams or less) had a 23 percent lower risk of developing ovarian cancer than those who did not regularly take aspirin.
The risk did not fall the longer women used low-dose aspirin.
Also, the study didn't prove that aspirin lowered cancer risk, just that there was an association. And taking standard-dose aspirin (325 milligrams) was not associated with a lower risk of ovarian cancer.