Walking, Exercise Linked to Lower Heart Failure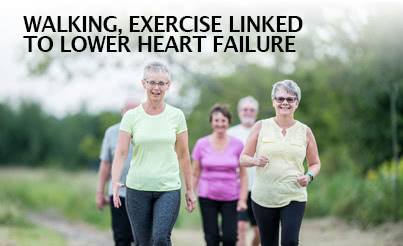 By Alan Mozes
The more a middle-aged or elderly woman walks, the less likely she is to have heart failure, a large new study reveals.
Heart failure is the leading cause of hospitalization among people aged 65 and older.
Researchers say the findings are a first and concern otherwise healthy, postmenopausal women 50 and 70 years of age. The study tracked the exercise habits and heart health of more than 137,000 women since the early 1990s.