Healthy Vitamin C Amount Might Prevent Cataracts
By Robert Preidt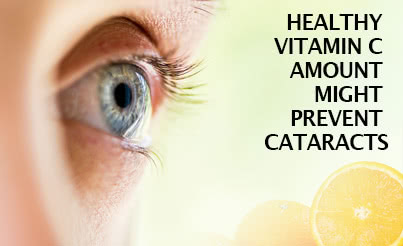 Key is to get the nutrient from foods rather than a supplement, researchers say.
While many believe that vitamin C helps ward off colds, a new study suggests the nutrient might prevent something more serious -- cataracts.
"While we cannot totally avoid developing cataracts, we may be able to delay their onset and keep them from worsening significantly by eating a diet rich in vitamin C," study lead researcher Dr. Christopher Hammond said in a news release from the journal Ophthalmology.
The study was published online in the journal March 23.
As the researchers described, cataracts occur naturally with age and cause the eye's lens to become cloudy. Cataracts can be removed but they remain the leading cause of blindness worldwide.