Exercise Can Chase Away the Blues, to a Point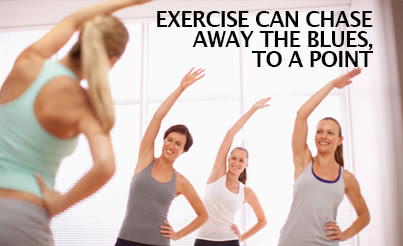 By Robert Preidt
Exercise is good for your mental health, as long as you don't overdo it, researchers say.
An analysis of data from 1.2 million people in the United States found they reported 3.4 days a month of poor mental health on average. But those who were physically active had 1.5 fewer "down" days a month than those who were not active.
Being active for 45 minutes three to five times a week was associated with the biggest benefit.