Don't Scramble Diet Over Eggs and Heart Study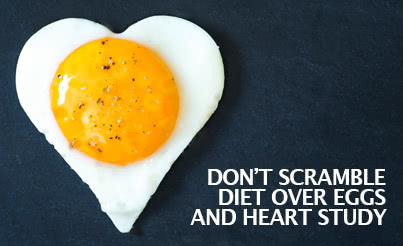 By Kathleen Doheny,
Could an egg a day keep heart disease away, despite warnings in the past that the cholesterol was bad for your heart? Chinese researchers suggest it might, after their study following more than 400,000 adults for about 9 years found an egg a day lowered the chance of heart disease and strokes.
"Among Chinese adults, a moderate level of egg consumption, up to less than an egg a day, was significantly associated with lower risk of cardiovascular disease," the researchers report in the journal Heart.