CDC Issues Tough Guidelines on Painkiller Use
By: E.J. Mundell and Steven Reinberg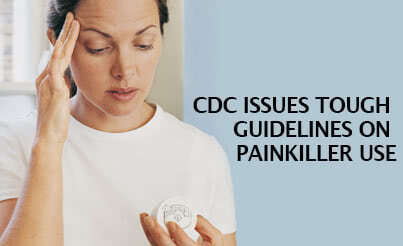 To curb abuse, doctors should try non-narcotic options for most chronic pain not involving cancer, terminal illness.
Hoping to stem an epidemic of drug abuse tied to prescription narcotic painkillers such as Oxycontin, Percocet and Vicodin, federal officials on Tuesday issued tough new prescribing guidelines to the nation's doctors.
The new advisory, from the U.S. Centers for Disease Control and Prevention, stresses that doctors -- especially primary care physicians -- should try to avoid these addictive "opioid" painkillers whenever possible for patients with most forms of chronic pain.
For example, this would include patients suffering from joint or back pain, dental pain (tooth extraction, for example), or other chronic pain treated in an outpatient setting.