Cancer Patients Cared for at Home Live Longer
Cancer Patients Cared for at Home Live Longer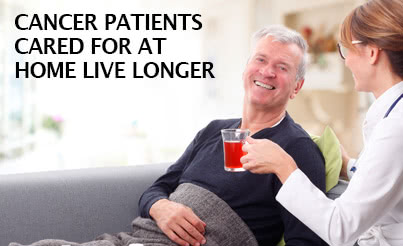 They and their families should make choice based on preference, researchers say.
Cancer patients who chose to die at home lived longer than those who died in hospitals, a large study from Japan found. The findings suggest that doctors shouldn't hesitate to allow dying cancer patients to receive palliative care at home, the study authors said.
Palliative care does not attempt to cure a person, but is often described as comfort care or symptom management.
Most people would like to be at home when dying, but there have been concerns about whether the quality of care would be the same as in a hospital, the researchers pointed out.