Can Coffee or Tea Extend Survival With Diabetes?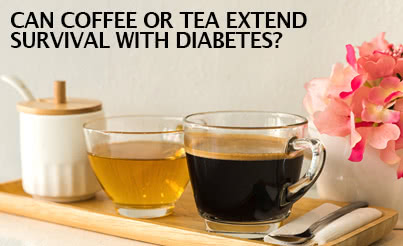 By Serena Gordon
A diagnosis of diabetes comes with a long list of "don'ts." But new research suggests that coffee and tea probably shouldn't be off-limits because each may help prevent an early death.
Well, at least if you're a woman with diabetes, that is.
Men with diabetes didn't seem to reap the rewards of consuming caffeine in the new study.
The research found that women with diabetes who had up to one regular cup of coffee a day (100 milligrams of caffeine) were 51 percent less likely to die than women who consumed no caffeine during the 11-year study.