Can Babies Help Heart Patients?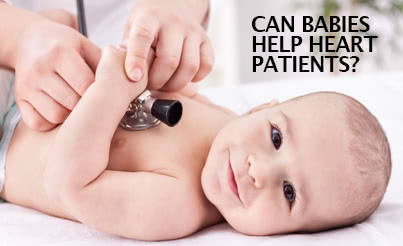 By Gia Miller
Instead of throwing away the umbilical cord after birth, new research suggests using this medical waste to potentially improve the lives of people with heart failure.
With parental permission, doctors used umbilical cords to harvest stem cells that were then injected into people with heart failure.
People who received those injections were monitored for a year, and were found to have an increase in heart muscle function. Study volunteers also reported positive changes in their day-to-day lives, regaining the ability to do things such as drive a car.