Management Team
Grand Lake Health Management Team consists of the individuals below.
Kevin W. Harlan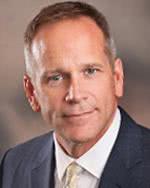 President and CEO of Grand Lake Health System and Joint Township District Memorial Hospital (JTDMH), since 2005, Kevin began his healthcare career in 1981 at St. Elizabeth Hospital in Dayton, Ohio. Kevin has held staff, supervisory, managerial, vice president, chief operating officer and CEO positions. Kevin has been an administrator in Georgia, New Hampshire, North Carolina and Ohio.
Born and raised in Dayton, Ohio, Kevin obtained his Associates Degree from Sinclair, his Bachelors from Wright State University, and Masters from Central Michigan. Kevin has also obtained his Graduate Certificate in Leadership from Notre Dame. Believing that learning never ends, Kevin participates in ongoing studies through Oxford University, United Kingdom.
Committed to serving the needs of all surrounding communities not just related to healthcare, Kevin has served as a board member of the Lions Club, Optimist International, Rotary, his church, the Auglaize/Mercer Counties YMCA, the YMCA Foundation, the St, Marys Chamber and multiple regional healthcare joint ventures.
Jeff W. Vossler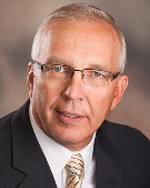 Jeff is a graduate of St. Marys Memorial High School and received his B.S. degree in Finance from Defiance College and his MBA from Ashland University.
Jeff's healthcare career started in 1979 as an assistant controller for the hospital. He assisted in setting up the Hospital's first electronic accounting system and first in-house computer system. Jeff's main responsibilities include all hospital finance, revenue cycle and information systems.
Jeff is an active member in Rotary, a Trustee for St. Marys Community Foundation, Lake Improvement Association, past co-chair of school levy campaign and past-president of St. Marys Chamber of Commerce.
Arthur D. Swain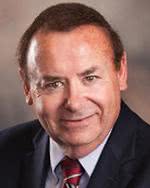 Vice President of Human Resources and Support Services, Art Swain received his Bachelor of Business Administration degree in Human Resources from the University of Toledo and later earned a Master of Arts degree in Human Resources and Organizational Development from Webster University in St. Louis. Before joining Grand Lake Health System, Art was the Human Resources Director for St. Mary's Health Center in St. Louis.
Serving as Vice President of Human Resources and Support Services, Art has many administrative responsibilities including Human Resources, Recruitment and Employment, Education and Organizational Development, Safety and Risk Management Services, Wage and Benefit Administration, Employee Health and Wellness, Facilities Services, Environmental Services, Construction Services, Food Services, Diabetes Education, Tumor Registry, Disaster Planning and Coordination.
Art is currently the Chair of the West Central Ohio Human Resources Association and Chairman of the Regional 8 Workforce Investment Act Board for Auglaize, Mercer, Van Wert, and Hardin counties. Art is also President of the Red Cross Advisory Board for Auglaize County.
Linda Haines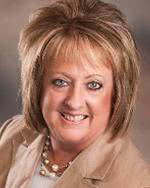 Linda Haines has over 30 years of healthcare experience at JTDMH. Linda received her degree in Nursing in 1979 and spent the next eight years caring for medical, surgical, and telemetry patients within the hospital. During this time she also provided supervisory support of the nursing staff. In 1988, Linda moved to the Home Health service line. While growing the Home Health program, she also led the development of the Hospice, Home Medical Equipment, and Palliative Care programs for Grand Lake Health System.
Linda is a member of the Association of Fundraising Professionals (AFP), the Ohio Association for Healthcare Philanthropy (OAHP), and a member of the Dayton Chapter of AFP. She is a past president for the West Central Ohio Home Health Organization, a member of the Ohio Council for Home Care & Hospice, the National Hospice and Palliative Care Organization.
Serving as Executive Director, Linda is responsible for fundraising for Joint Township District Memorial Hospital. She works with the JTD Hospital Foundation Board to raise funds for programs, services and equipment. She is also responsible for overseeing the Home Health, Hospice, Home Medical Equipment, Palliative Care, Volunteer and JTDMH Auxiliary. Linda acts as a liaison for the PRIDE Club which is our employee giving program.
Currently Linda is a member and past Board member of the St. Marys Rotary Club. She is also a member of the Auglaize/Mercer County Women in Business, Wayne Street United Methodist Church. She has served on several committees throughout the years both for the school and service groups. Linda most enjoys the people she works with. She feels passionate about ensuring that she understands a donor's interests and needs in order to make their charitable gift one of special meaning.
Debra K. McKee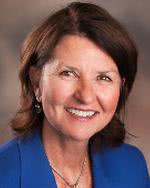 Deb started her career as a staff RN graduating from the Christ Hospital School of Nursing in Cincinnati, Ohio. She currently has a BSN from Bluffton University and a MHSA from Mount Saint Joseph's of Maine. As a member of both the Ohio Organization of Nurse Executives (OONE) and the American College of Healthcare Executives, Deb strives to stay abreast of the issues facing today's healthcare systems while planning for the future.
Deb has served in various management and administrative positions providing leadership to various programs and services. Areas of experience include behavioral health, marketing and health promotion, home health, skilled nursing, family practice and certainly hospital based services. Her current responsibilities beyond nursing include medical imaging, laboratory, rehab services, surgical and cardiopulmonary services, emergency and ambulatory care, performance improvement, care management and the Hospitalist program.
As President of OONE in 2005, this affiliate association of the Ohio Hospital Association assisted in the statewide FutureThink and Nursing 2015 initiatives, which are positively changing the environment for the profession of nursing and service as a model for other states. Deb is also a board member of the Lima Area Health Education Center, past Board Member of the Auglaize County United Way, member of the Wapakoneta Rotary International club and in the past has served on committees representing church and school programs.
Cindy Berning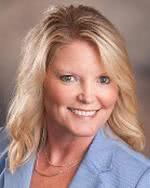 Cindy started her career in public accounting after receiving her B.S. in Accountancy from Wright State University where she graduated Summa Cum Laude. She also completed her MBA with Wright State University with concentrations in both management and finance.
With over 10 years in healthcare, Cindy has served in several financial management positions including Controller, Director of Financial Services and Chief Financial Officer. She moved into her current role as Executive Director of Systems Engineering in 2011 in which she is responsible for overseeing and facilitating efforts across the Grand Lake Health System as they relate to operational financial improvement and discovering value opportunities.
Cindy is active in the community as a current board member for the Auglaize Mercer YMCA and past member of the Marion Community Development Organization (MCDO). She is also an active member of the Ohio Society of Certified Public Accountants and promotes financial literacy in elementary students through its Accounting for Kids Day program.